Japan Patent Attorneys Association Visit and Seminar
ASPA was honoured to receive a delegation from the Japan Patent Attorneys Association (APAA) during a visit to Singapore in January 2016.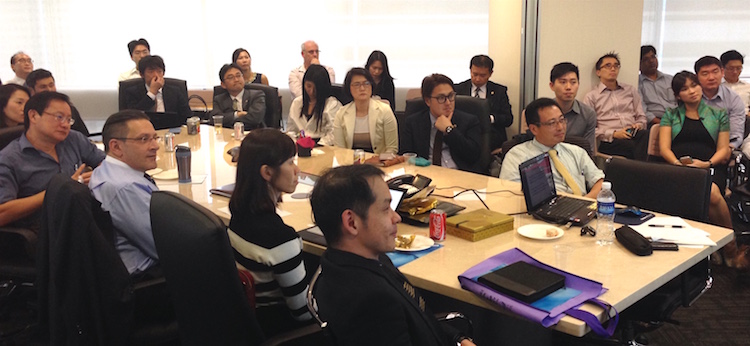 The visit to ASPA started with a meeting between the JPAA delegation and the ASPA Executive Committee. We discussed topics of interest to both sides and ASPA Exco members provided updates on Singapore IP law and practice.
Following the meeting, the JPAA kindly gave a presentation on "Patent Infringement Litigation in Japan" to ASPA members. The presentation was delivered by Mr Naoki Okumura of the JPAA International Activities Center.
ASPA appreciates the opportunity to exchange views with the JPAA and we believe that such exchanges are mutually beneficial. ASPA members also appreciated the insights provided during the presentation on patent infringement in Japan.
We look forward to further cooperation with JPAA in the future.